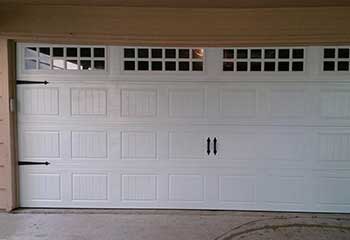 Garage Door Replacement
Customer Issue: Mrs. Hernandez wanted to repurpose her garage, so she called us to install a more energy-efficient door.
Our Solution: Since Mrs. Hernandez was adhering to a regular maintenance schedule, we found that all of the existing components were in excellent condition. We sat down with her to hear her wishes and guide her through the options within her budget. We returned at the agreed time with the model of her choice and replaced the existing door. Before leaving, we fine-tuned the system and made sure it was safe.
Maria Hernandez
- Kendalia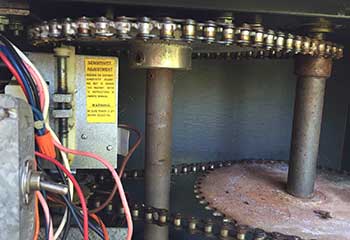 Opener Repair
Customer Issue: The garage door opener made loud grinding noises, and opened the door slowly and jerkily.
Our Solution: The noises were coming from inside of the opener box, not the drive chain or trolley. Our search inside of the garage door opener motor revealed a bent rotor spindle that was grinding the gears. A little bit of metalworking and two replacement bits had it working smoothly again.
Janice Montense
- Wimberley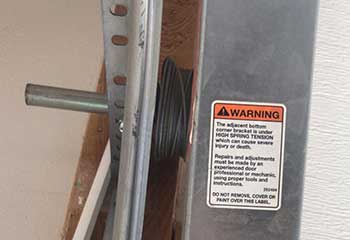 Cable Replacement
Customer Issue: A lift cable snapped in half during use. Both it and its twin, which took stress damage during the event, needed replacement.
Our Solution: Before replacing the cables, our team carefully locked the door open, unplugged the opener, and eased the tension out of the springs. Then, they unhooked the unbroken cable from the door, unspooled both units, and cleaned the spools before attaching the replacement cables.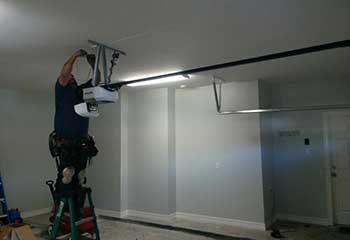 Opener Installation
Customer Issue: Needed a new door opener.
Our Solution: The customer had already acquired a new Chamberlain model B750 ultra-quiet belt drive Wi-Fi garage door opener, so all that was left was to secure it inside the garage and attach it to the door. We proceeded to perform the installation process and instructed the customer on how to use his new unit safely.
Frank Shannon
- Canyon Lake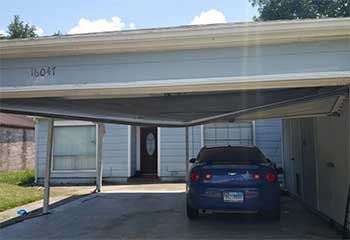 Panel Replacement
Customer Issue: Dented panels.
Our Solution: We inspected the damage to the door and determined the severity of it merited replacing the affected panels. We carefully removed the damaged sections and installed new ones in their place, making sure they were of a similar design so as not to compromise the door's curb appeal.
Ava Grisson
- Spring Branch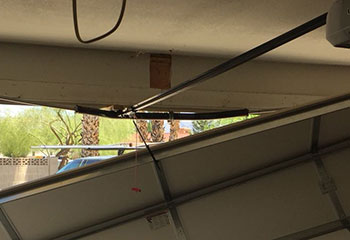 Spring Replacement
Customer Issue: Broken extension spring.
Our Solution: We carefully removed all the leftover parts of the damaged unit, as well as the second spring which had not broken yet, but was getting close to it, judging by its deformed condition. We then installed two new springs in their place and made sure the door opened and closed safely.
Chris Kamil
- Canyon Lake